I am curious to know how many of you still make fashion mistakes. Like how many times do you buy something you never end up wearing? The fashion magazines often report that people wear 20 percent of their clothes 80 percent of the time. I am not sure how scientific that is, but it is surely true for me that I wear my favorites over and over again straight out of the wash, while there is a large contingent of my closet that barely sees the light of day. In Hong Kong there is ample opportunity to wear fancy shoes and clothes, so that isn't my problem. I studied Fashion Design at FIT in New York. I have a reasonable budget to make nice fashion choices. Yet still there are mistakes. I've been thinking about this a lot lately because of JDCamicetta. I am basically trying to avoid making dresses that could be future fashion mistakes for my customers. Here are my conclusions:
1) Sales shopping.
I have had a few great bargains that have become greatly loved pieces. With a few I mean 3. Much more often it's the opposite. Somehow I convince myself that the 70 percent reduced vomit-yellow cashmere jumper will look great on my skin if I just change my concealer color. NOT!
See below a Burberry "bargain" on sale at
www.mytheresa.com
. I imagine the lovely Christopher Bailey thinking about how the contrast of the leather bondage straps could be exciting on the soft silk with green leaves or maybe abstract leopard print. I feel very bad saying this about the lovely Christopher Bailey but I think he's created the perfect fashion mistake. This could be one of those that could hang in your closet forever, just not sure what it wants to be. I wouldn't make this mistake, because at 50 % off it's still over 1,000 Euros.
2) Buying clothes or shoes in the wrong size.
Still closely connected to sales shopping, since that's when I am often tempted to get the wrong size because after all it's a great deal. But just as often I have bought the wrong size because the right one wasn't available anymore. Maybe too big can be fixed by a tailor, but too small is never going to work. I have at times thought those tight jeans will give me an incentive to go on a diet. But the fact is, all it got me was muffin top.
3) Buying things which don't fit your life.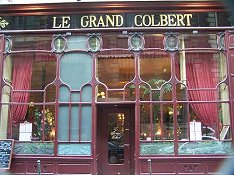 This doesn't happen to me as much since I live in Hong Kong, because you do get loads of opportunity here to wear very high fashion type of clothes. But when in London I did this all the time. I had 2 children under 5 years old, yet I dreamed of drinks at the Georges V in Paris followed by dinner in a restaurant I would imagine to look exactly like the one Diane Keaton and Jack Nicholson visit at the end of
Something's gotta give
. Well, in reality I was at home in the suburbs changing diapers without a baby sitter and did not exactly need the 5-inch Pradas for that purpose. Needless to say, I should have been buying smart but comfy clothes that would be practical around kids, but would not make me feel like a frump. Yet buying for my Parisian fantasy life was much more fun...
These are some of my most recent fashion mistakes. Clockwise from top - Sergio Rossi shoes, never worn yet, even though I breathlessly texted Melbourne Fashion Girl I had found the greatest shoes ever.... When I go out I often want to wear them, but the extremely spindly heel would get stuck so badly in the hilly streets of HK, unless I would go to eat in the IFC mall with its seamless marble floors. Then, a Phillip Lim dress, on sale from
www.mytheresa.com
, just beautiful when I look at it, but the champagne color washes me out completely, the dress is totally shapeless with a very loose waist and the fluid silk satin is unforgiving to any bumps or curves. This kind of thing looks good on a stick figure model, which I should have known I am not. And finally, a grey COS dress, which has experimental seams to shape it and on the front a double layer of fabric lined beautifully in navy blue, but you can only see that when you hold it up. The experimental shaping has made it rather shapeless, and the dark grey makes me look like I am going to my law firm office job.
Good thing there is JDCamicetta - now I'll always look perfect :)